Shangri La Ranch |
About Us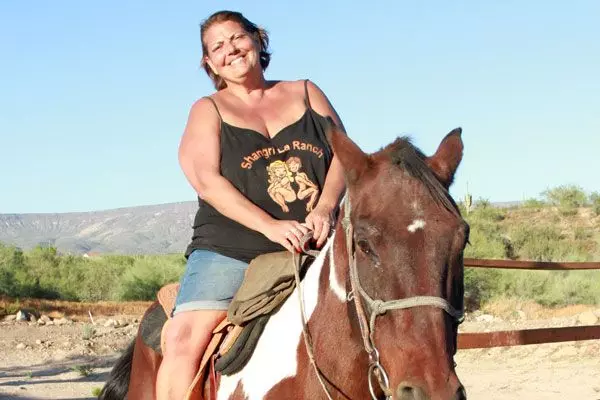 SHANGRI LA RANCH emphasizes the freedom of choice. You select the activity that suits you from quiet relaxation in the hot tub, sauna or on the pool deck, to swimming, volleyball, water volleyball, pickleball, tennis, basketball, horseshoes or hiking trails. A clubhouse, children's playground and laundry are available. The pool is maintained at a comfortable temperature year round. Note that no bathing suits are allowed in the pool, hot tub, or sauna.
Our clubhouse features a large fireplace, dance floor, tables and chairs for indoor dining, card games and other social gatherings. In the adjacent conference room we have a library of books and games for your enjoyment. There is a large screen TV with DVD and VCR to enjoy our collection or movies or bring your own. It is also an excellent facility for visiting clubs and organizations needing meeting space that can accommodate large groups and private functions. Soda vending machines are located near the clubhouse for your convenience.
Office hours are from 9:00 AM to 5:00 PM, seven days a week, with some exceptions for holidays. We are a gated resort, so if you anticipate arriving late, for camping or RV hookup, phone ahead so that we can arrange to accommodate you. Daily visitors may register at 9:00 AM with check out at dusk.